The FSI Working Group on Gender (WGG) composed of FSI CSO members BSR HERproject, Hivos and Partner Africa, organised a learning session on 8th June during the IFTEX trade fair in Nairobi, Kenya to inform and present the business case and the opportunities for women empowerment to a selection of industry players.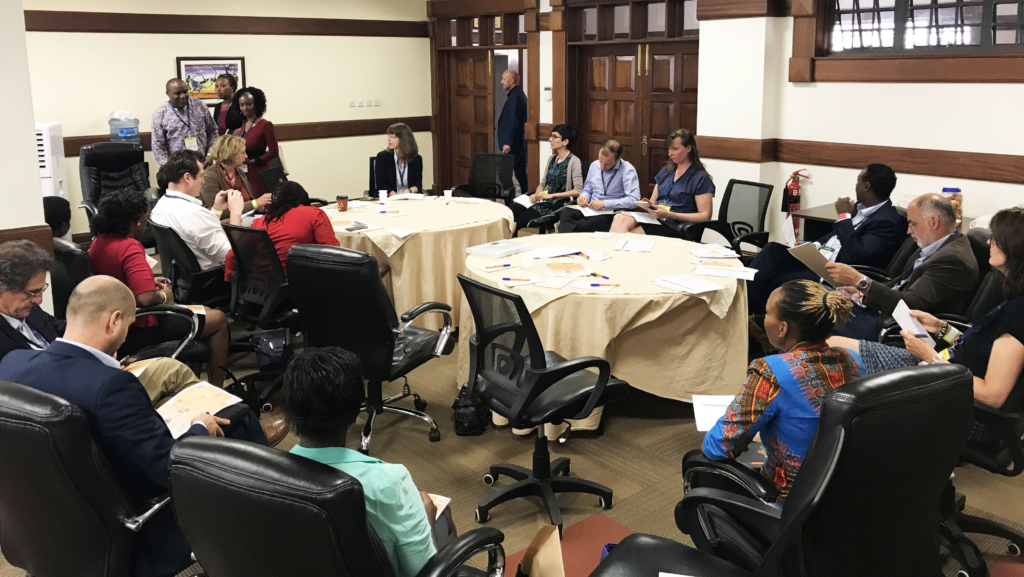 In total, more than 25 people attended the interactive session, with representatives from the public sector, flower growers, trade, retail and civil society. Special guests shared their experience and results, demonstrating that healthy workers equals healthy businesses and leading to interesting discussions on: How to engage farmers and managers to create a mindset change; How businesses understand the importance of Human and Workers Rights; The need for a holistic approach that includes all sustainability topics; The broader role of Gender committees on farm and in workers' communities; The tools available to identify gaps and take necessary steps; And the efforts needed moving forward.
If you are interested in the WGG activities, do not hesitate to contact Caroline Le Grand at caroline@fsi2020.com.